mirSense contributes to better understand our world
mirSense is a world leader in spectroscopic laser detection for chemical analysis applications and supplies system manufacturers with advanced multi laser technology. mirSense exploits proprietary innovative solutions based on a very solid patent portfolio.
The mirSense team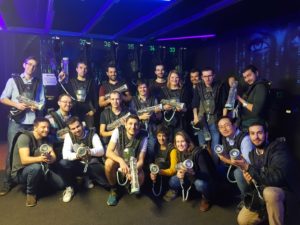 The mirSense team includes a world class team of engineers and physicists that have been developing the QCL laser technology for over 15 years. The team is supported by a highly experienced production team and an expert sales service organization.
Everybody in the company is highly motivated, with a solid academic and/or industrial background. Our aim is to improve the value added by mirSense spectroscopic detection solutions to our customers' businesses.
Contributes too in making the world a better place
We are looking for people who are creative, inspired, resourceful and capable of working in a fast-paced environment, as well as working independently and proposing solutions on your own.
You have an innovative spirit and want to share your experience related to mirSense applications.
Whether you're a professional or a student, we may have a job for you so do not hesitate to tell us about your skills, experience and objectives.
Join our young open-minded team and be part of our success!
We look forward to receiving your complete application
Here are the opportunities open today:
You can also send us your spontaneous application on contact@mirsense.com